The 2022 Federal Election: Guide Dogs Australia advocating for better outcomes
At Guide Dogs Australia, our mission is to enable people with low vision or blindness to gain the freedom and independence to move safely and confidently around their communities. That way, every person has the chance to fulfil their potential and live the life of their choosing.
Whilst there has been some progress, people with low vision or blindness continue to face considerable barriers in access and inclusion within their communities, in gaining meaningful employment and in accessing funding for supports.
This Federal Election, Guide Dogs is strongly advocating for significant improvements in policy to ensure the rights of thousands of people with low vision or blindness and their support networks be upheld.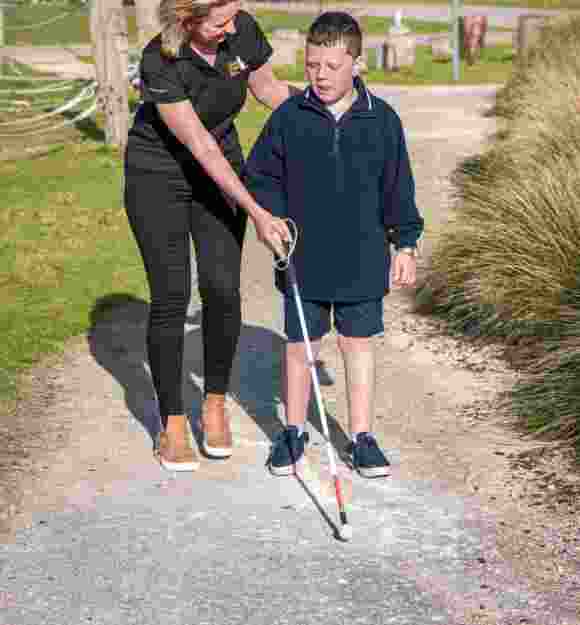 As a bi-partisan organisation, we call upon all candidates in the 2022 Federal Election to listen to the voices of the people we support and commit to:
Supporting consistent regulatory frameworks across all levels of government to eradicate discrimination and enhance accessibility.
Instituting an independent way to vote. The recent decommissioning of I Vote in NSW has shown governments can re-introduce discrimination. GDA calls on all governments and electoral commissions to deliver an independent solution to be in place by 2025.
A national, harmonised scheme to provide Assistive Technology (AT) to older Australians. Timely access to AT allows people more independence to be at home. Missing out on this equipment can lead to risk of falls.
Recognition of the Orientation and Mobility profession as specialists under the National Disability Insurance Scheme.
Sector Leadership
As a member of Vision 2020 Australia, Guide Dogs also supports and advocates for the priorities outlined in the Vision 2020 Australia federal election platform Setting Australia's Sights. The platform is aimed at preventing avoidable low vision or blindness and improving outcomes for Australians who are living with low vision or who are blind.
Low vision and blindness costs the Australian economy $27 billion per year. This is projected to increase over the coming decades with one in two Australians requiring access to eye care services by 2050. With appropriate investment we can deliver savings to government and support a far better quality of life for individuals.
Guide Dogs will continue to work with our sector to advance these issues with all Federal Election candidates. With the right support and services available in an accessible and timely way, our Clients can remain independent, engaged in their communities, and live the life they choose.