What are Early Childhood Services?
Ongoing support as your child grows, learns, plays, and explores throughout their early years.
If you've just had a baby, chances are you're going through a lot of new experiences. Even as an experienced parent, every baby is different; each with their own unique personalities, quirks, and life stories.
Learning your baby has low vision or blindness can be a difficult experience. Guide Dogs' Early Childhood Service specialists are on hand to provide you with ongoing support as your child grows, learns, plays, and explores throughout their early years.
Early Childhood Services (ECS) is specialised support for parents or carers and their children—from birth through to seven years of age—who have low vision or blindness. Our team can provide the support your baby or child may require in order to achieve different milestones.
To access and receive Early Childhood Services, your baby or child must have a diagnosis of low vision, cortical vision impairment, or blindness. If you are concerned with the way your child sees, we can support you to explore this further.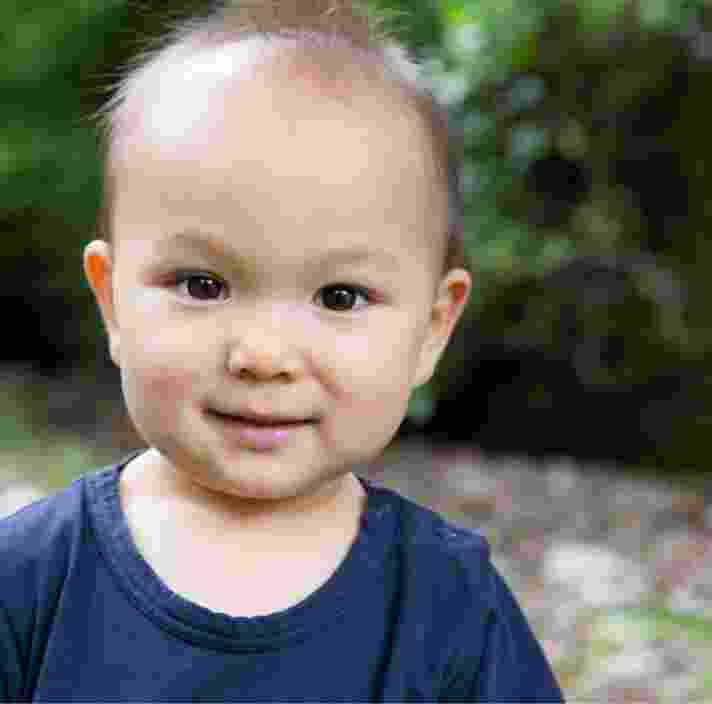 What is involved in Early Childhood Services?
Skills for you and your child to overcome challenges and achieve your goals together.
A baby or young child with low vision or blindness can struggle to describe what they can or cannot see. Our clinicians use their specialised observation skills and assessment tools to help understand what—and how—your child sees.
Once we understand how your child sees, we can create specialised programs and make recommendations that will support your child in making the most of his or her vision. For children with no functional vision, we can provide support, and implement strategies to assist your child to overcome challenges and achieve their goals.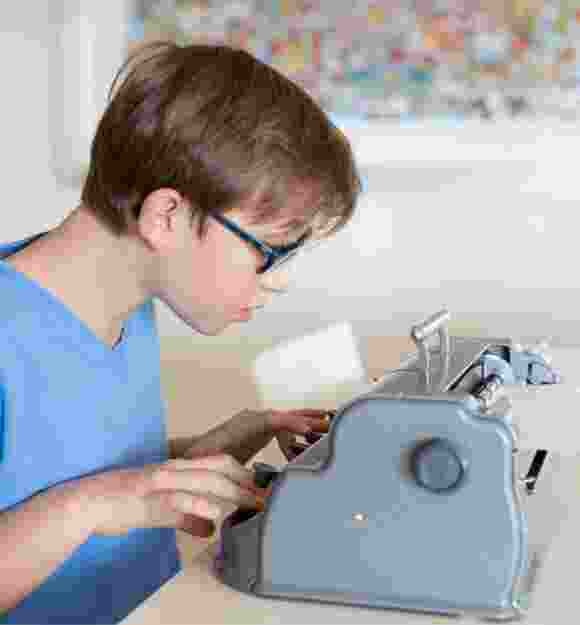 Our support will assist your child in:
Purposeful and independent movement
Play and social skills
Thinking and problem-solving skills
Access to early literacy skills through introduction to braille or large print
Feeding and dressing skills
Fostering a meaningful connection with family members
Supporting you and your child at home, in childcare, and more.
We can also provide assistance to set up your home environment to maximise your child's functioning within everyday activities.
How long does Early Childhood support last?
Monitored support to maintain progress.
We check in periodically at key milestones.
These check-ins are carefully scheduled to monitor how your child is progressing towards the goals that you have set. Importantly, we'll also check how you feel as a family or support network.
We review current connections with other services and whether there are any new techniques or recommendations that may be useful to support you and your child. Our recommendations will change and adapt as your child grows, to support new aspects of their development including how you can make the most of:
Story time
Bath time
Play time
Transitioning into kindergarten or childcare.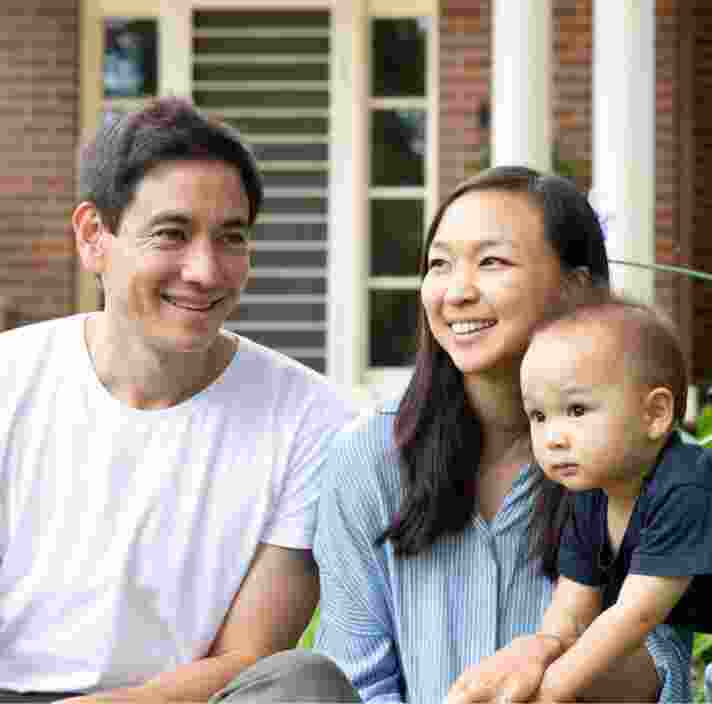 How can I access Early Childhood supports?
Get in touch to learn more about Early Childhood support.
On learning that your child has low vision or blindness, you are welcome to contact us directly to learn more about our services or make a referral.
We have a multidisciplinary team of Early Childhood caseworkers, including Occupational Therapists, Orthoptists, and Orientation and Mobility specialists that work together to provide a holistic, family-centred service to support you as your child develops.
We can also work in collaboration with external providers and supports such as physiotherapists, teachers, and other allied health providers.