About volunteering at Guide Dogs
Volunteers play a vital role at all Guide Dogs organisations around the country.
As a Guide Dogs volunteer, you'll have the opportunity to discover new skills and experiences while helping to change lives.
Volunteering with Guide Dogs provides a strong sense of pride and satisfaction, and you'll be part of a community of like-minded people who are truly committed to supporting Australians with low vision or blindness.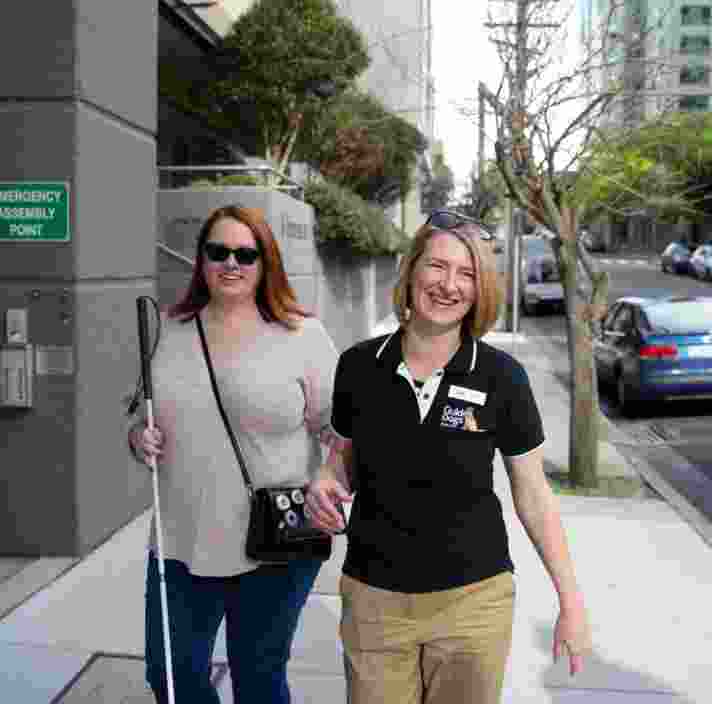 How you can help
There are plenty of ways you can help your local Guide Dogs organisation.
Administration

Volunteers assist with mail-outs, filing, data entry, and other general administrative duties.

Dog walking

Volunteers walk our mums and dads-to-be. The distance and time varies depending on each dog's requirements. This role requires volunteers to make a two-hour commitment each week.

Kennels

Volunteers in our Training Kennels assist the kennel staff with hands-on tasks such as cleaning kennels, and feeding, walking, and grooming the dogs. We run two shifts per day, seven days a week. We require a minimum commitment of six months in this area.

Driving

Volunteers play a vital role in transporting people with low vision or blindness from their homes to our Guide Dog Centres for assessment and training, as well as transporting our speakers to promote support programs. We provide a car for volunteers involved in these activities.

Gardening and maintenance

Volunteers assist with regular maintenance of our grounds and gardens.

Special events

Volunteers are required throughout the year for various special events and functions.

And much more!

Volunteer roles, requirements, and availability will vary depending on your location. Find out more by contacting the Guide Dogs organisation in your state.