Guide Dogs: Australia's Most Trusted Charity Brand
In 2020, Guide Dogs Australia was announced the Most Trusted Charity Brand as part of Australian Reader's Digest "Most Trusted Brands 2020".
This is the 7th time we've been awarded this title since being added to the annual Reader's Digest's Trusted Brands survey in 2013.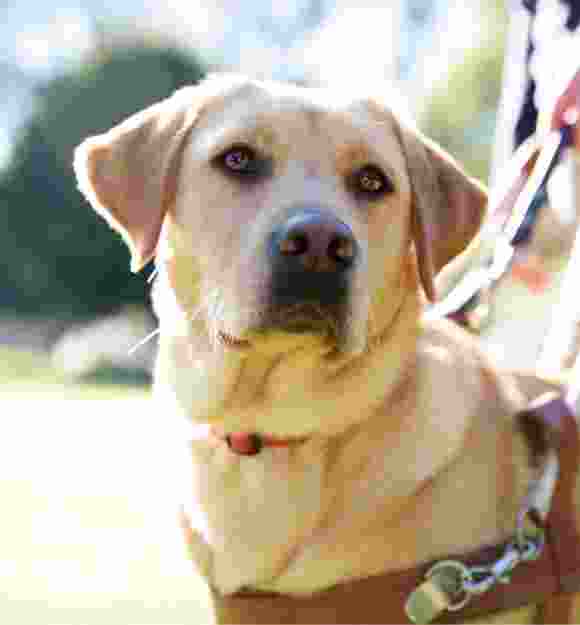 For James Williams, Chair of Guide Dogs Australia, trust in brands is now more important than ever, with added pressure on organisations to safely lead staff and people with low vision or blindness out of the COVID-19 crisis.
"It has often been said that although trust is difficult to define, it is easy to spot when it's been lost. At a time when emotions and anxieties are running high, consumer confidence and trust are being put to the test," said Mr. Williams.
It is wonderful to see that the community believes in us and trusts that we will always be there for those living with low vision or blindness – no matter how tough the circumstances.
"To be awarded this title during such challenging times is hugely encouraging and inspiring. Guide Dogs teams across Australia have been working around the clock during the COVID-19 crisis to safeguard the health and wellbeing of our staff, Clients, volunteers and dogs, and to ensure continuity of care for Guide Dogs Clients."
The importance of trust
An iconic organisation built on trust.
For more than 60 years, Guide Dogs organisations across Australia have supported people who are blind or have low vision. With the right services and support, people gain the freedom and independence to move safely and confidently around their communities and fulfill their potential.
To achieve this, trust must be at the heart of everything we do; from the trust people put in us to provide the support and care they need, to the trust between a person with low vision or blindness and their Guide Dog.
It is also vital that this trust extends to the community who helps fund over 80 percent of our services through generous donations. Every donor, volunteer, and supporter places their faith in us to provide services that assist people living with low vision or blindness to lead independent, safe, and fulfilling lives.
Without the trust, generosity, and support of our community, we would not be able to continue the crucial work we do every day.
To be named Most Trusted Charity Brand by our community is a huge honour and one that Guide Dogs Australia is extremely proud of – particularly during such a difficult period in Australian history.