About our Puppy Raisers
Puppy Raisers all have one thing in common: they embrace the opportunity to help change people's lives forever.
At around eight weeks of age, our Guide Dog pups are placed in the community with volunteer Puppy Raisers.
These families or individuals ensure that our new puppy recruits get the best possible care, in a loving home environment while receiving necessary training.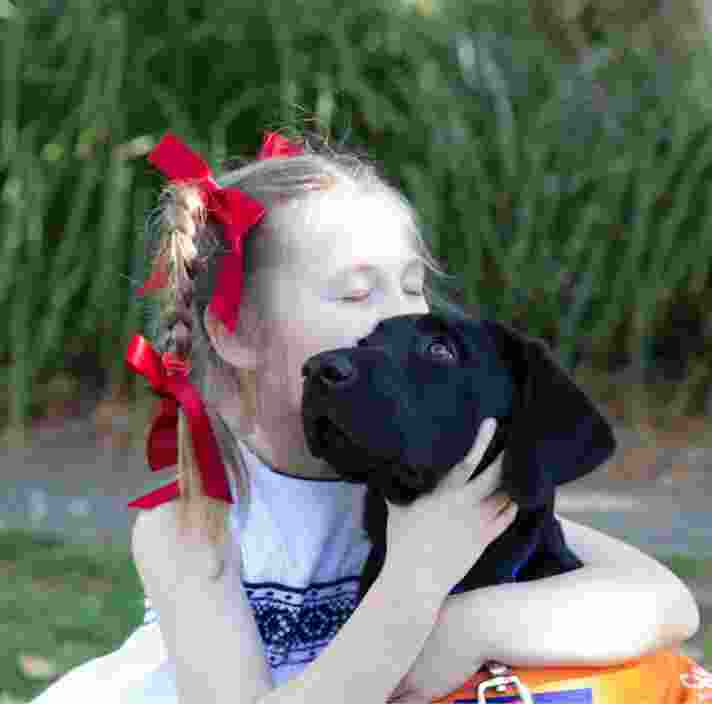 Puppy Raiser responsibilities
Be part of an incredibly rewarding experience.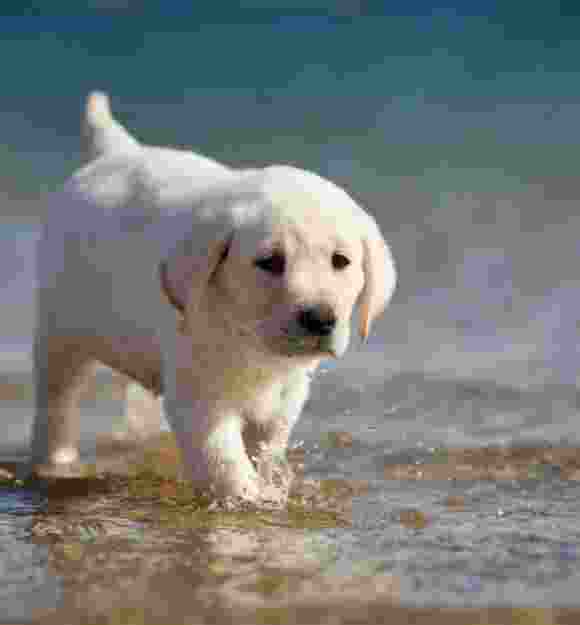 Puppy Raising is generally a 12-14 month commitment but varies between each state. During that time, Puppy Raisers are responsible for:
Making the pup part of your family and keeping them safe
Attending weekly training sessions in your area
Teaching the pup some basics skills, including sitting nicely when being groomed, walking well on a lead, good house manners, and providing regular socialisation experiences
Establishing good toileting, feeding, sleeping, and walking routines.
There are additional, more detailed roles for Puppy Raisers. Learn more about the details and responsibilities through your local Guide Dogs organisation.
A good Puppy Raiser is someone who is caring, patient, responsible, and loves giving pats and cuddles!
Raising and training a puppy is an amazing experience that's incredibly rewarding for the whole family. Ideally, a Puppy Raiser will:
Live close enough to the Guide Dogs Centre in your state that you can attend regular training sessions with our Puppy Development Teams
Be home for most of the day; your pup must not be left alone for more than four hours at a time without supervision and human company
Be available to walk your pup each day
Allow your pup to sleep and spend time indoors
Have a yard with dog-proof fencing unless you live in a flat or unit
Have access to a car to transport your pup
Be available to attend training sessions.
Having your own pet dog does not exclude you from being a part of our Puppy Raising program. As long as your pet is 'dog-friendly', and you meet our other criteria, we're happy to place a pup with you!
What support is available while raising a pup?
All Puppy Raisers receive ongoing support and instructions.
Raising a Guide Dog puppy involves caring for a potential Guide Dog over a 12 to 14-month foster period. The goal is to nurture each puppy so they become well socialised, confident, and focussed before they start their formal Guide Dog training.
As a volunteer Puppy Raiser, you'll receive ongoing support and instructions from Guide Dogs throughout the foster period, as well as the opportunity to connect with other Puppy Raisers (and pups!) in your area.
We also provide most of the equipment you need to make your pup feel at home.
This includes:
dog food
preventative medications (fleas, worms and heartworm)
collars
a leash
grooming equipment
a food bowl.
We also cover all veterinary costs through one of our approved vets in your local area and provide ongoing support and advice.
Regular training sessions and visits allow our Puppy Development Teams to monitor the pup's development and address any concerns promptly. This ensures that the Puppy Raising journey is enjoyable for everyone involved!
Hear from our Puppy Raisers
The hardest part of a rewarding journey.
Many people believe they can't be a Puppy Raiser because they won't be able to hand the pup back after the 12 to 14-month raising period. At Guide Dogs, we understand that and acknowledge that it can be an emotional time.
Here are some words from some of our long-time Puppy Raisers about this part of the Puppy Raising journey:
"You need only to think of the end game; this pup that you raised will become the companion of someone who needs their help! This pup will allow a person to live life to the fullest, providing friendship, freedom, and independence."
"Raising a Guide Dog puppy that goes onto a career as a Guide Dog, Companion Dog or Pets As Therapy Dog, can completely change someone's life by providing increased independence, opportunities, freedom, confidence and happiness."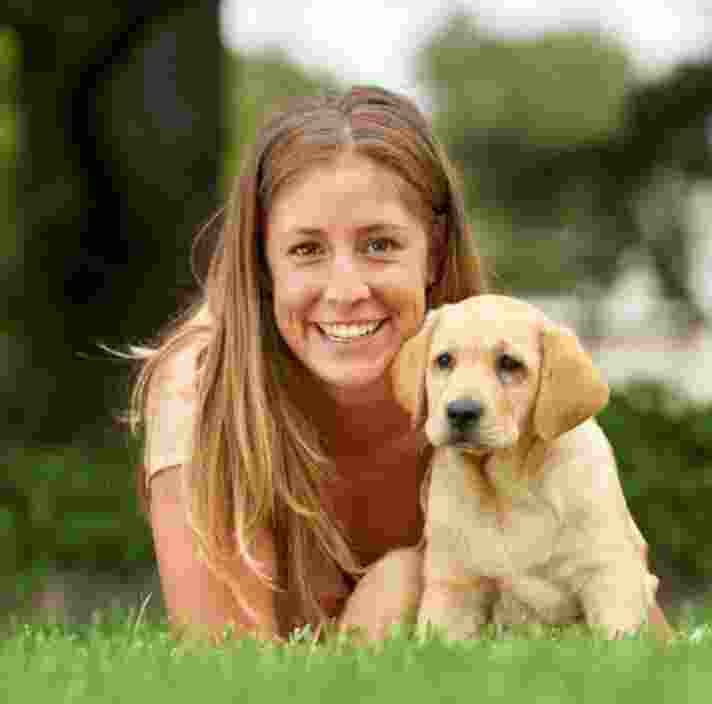 Learn about the impact you create
Together we transform lives.
Of course, it's not only our volunteer Puppy Raisers whose lives are transformed by their Puppy Raising experience. It's also the hundreds of Australians we match with a Guide Dog, Companion Dog, Therapy Dog, or service dog each year.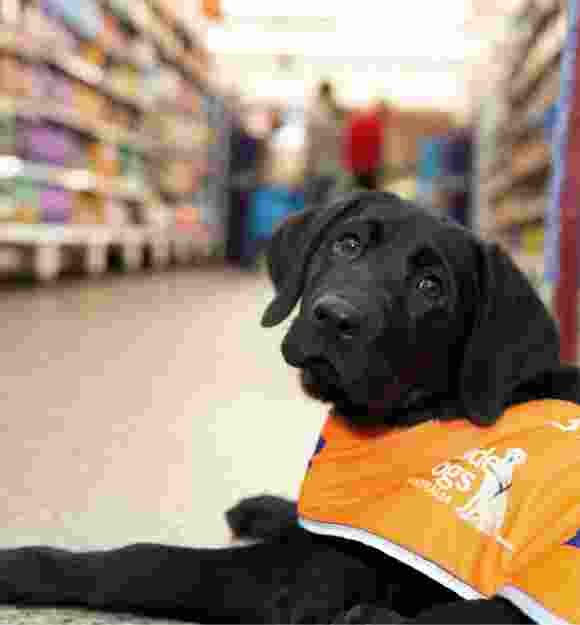 Here are just some of the special messages our Puppy Raisers have received from people with low vision and blindness who've gone on to partner with the pups after they graduate as Guide Dogs:
"I want to thank you very much for the time and commitment you have put into his upbringing. His gentle soul mirrors the values that you've instilled in him."
"Thank you so much for everything you did for our beautiful dog. She has really changed our family's life and helped my daughter immensely in so many ways. She really is a ray of sunshine in our house. We love her and can't thank you enough for helping her join our family!"
"Her work as a Guide Dog is superb. She steps out to do her job with so much enthusiasm and curiosity, is adventurous and seems to be very proud of herself when she's performed well. So much of our lives aren't just about us working together."
"What you have played a part in giving me, is the independence that comes with a Guide Dog, but more than that, you've given me a companion through everything the world throws our way."
"There is no measure of thanks that I can give that comes close to what I have received."
Other ways to support our pups
Become a Temporary Carer.
If you cannot commit to the full 12 to 14 months required of a Puppy Raiser, we completely understand.
You can still help us by registering as a Temporary Carer. Temporary Carers are on-hand to provide a loving home when our Puppy Raisers go on holidays, or if they cannot look after their pup for a short period of time.
Find out more about becoming a Temporary Carer by contacting your local Guide Dogs organisation.