About the IGDF
Guide Dogs Australia and the International Guide Dog Federation.
Guide Dogs Victoria, Guide Dogs NSW/ACT, Guide Dogs Queensland and Guide Dogs SA/NT are proud to be members of the International Guide Dog Federation (IGDF), the most significant industry-selected peak body for Guide Dogs associations globally. IGDF is responsible for the development, monitoring and evaluation of standards applied within all IGDF-member organisations in order to ensure high-quality service to Guide Dog users and Handlers around the world.
The strength of our relationship with IGDF has ensured that we continue to improve outcomes for the people we support with our first-class Guide Dogs. Our Guide Dog breeding lines have been developed with the support of IGDF Members and peers from around the globe including the UK, US, Japan and France. Through our association with IGDF, we have also been in a position to reciprocate with those countries and more including New Zealand, Taiwan, Hong Kong, and Singapore.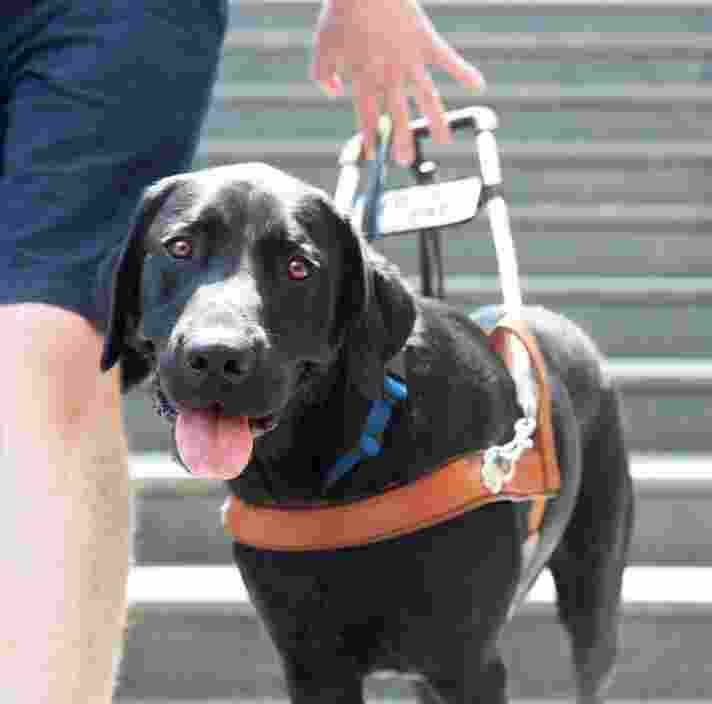 Visionary magazine and podcast
Visionary magazine and podcast.
Visionary is IGDF's member newsletter, full of updates and good news stories from Guide Dog schools across the globe. We are proud to be regular contributors to both the print version of Visionary and their new accessible podcast. Read or listen to Visionary below.