What are reclassified dogs?
Some Guide Dog puppies have personalities that better suit different types of work.
Due to the specific and exceptionally high standards required in successful Guide Dog work, some puppies are not suited to the intensive Guide Dog training process.
Although some may not have the traits required of working Guide Dogs, they do have many skills and social attributes that may lead to an alternative career in which they can provide support and independence to others in a wide variety of ways.
We try to place reclassified dogs in an alternative role where they can support a new Handler's independence. We take great care to ensure that our dogs' ongoing health and welfare are considered before being placed into a new home.
In other cases, if there's no perfect partnership available with a Handler, we'll then look for suitable 'forever' homes. In these cases, we prioritise people who support the ongoing work we do to assist Australians with low vision or blindness. This may include Major Donors, volunteer Puppy Raisers and Temporary Carers, or Breeding Stock Holders.
It is important to note that reclassified dogs do not have the same access rights as a working Guide Dog or a Guide Dog in training, unless specified due to the nature of any ongoing role.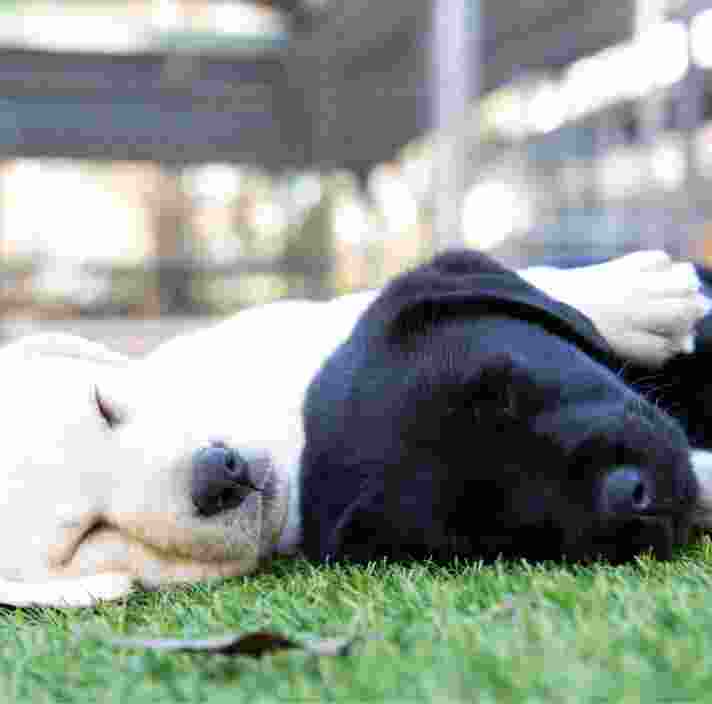 Placing reclassified dogs in a loving home
Finding family homes for reclassified dogs.
A limited number of reclassified dogs are offered to the general public. Most reclassified dogs are usually aged between 12 and 18 months. However, there are occasions where we look for a suitable 'forever' home for an older dog who is retiring from his or her role as a working Guide Dog or Breeding Stock Dog.
Every reclassified puppy offered to the public has been neutered. Pups are also socialised to ensure they are well mannered and house-trained.
We prefer to offer these dogs to homes that are similar to their current environment. There is a strong possibility that dogs can become restless or overwhelmed if they receive significantly more or less stimulation than they have become used to.
Our dogs are not, therefore, offered to households where they will be left alone for long periods of time. We do not offer puppies if there are any concerns as to the dog's ongoing care and welfare.
Homes with very young children or homes with other pets will be considered on a case by case basis.