Learn the story of our partnership
A long-lasting partnership built on serving the community.
Coles has proudly been involved with Guide Dogs Australia since the late 1930s when Lady Margaret Coles became interested in establishing a Guide Dogs Service in Australia.
Lady Coles was an animal lover who dedicated her life to helping improve the bond between humans and animals.
Early on, she recognised the important role dogs play in transforming the lives of people with low vision or blindness and would often paint walls at Guide Dogs headquarters, sell homemade jam for a donation or even wash some of the pups who had been rolling in the mud!
Since then, the partnership between Coles and Guide Dogs Australia has expanded to include hosting hundreds of our iconic Collection Dogs, selling reusable community bags to raise funds, and customer accessibility initiatives.
We are incredibly proud of this long-standing relationship and the impact it has had over many decades.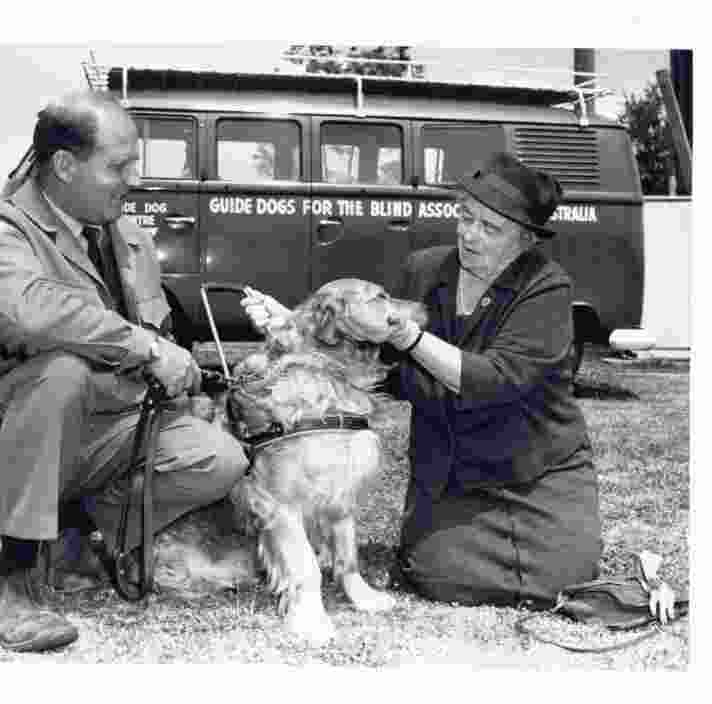 Our beloved Collection Dogs
Our network of Collection Dogs in Coles stores has raised over $10 million since 1982.
A better kind of bag
Coles has raised more than $1 million for Guide Dogs through the sale of community bags since 2018.
"We're immensely proud of our long-standing partnership with Guide Dogs Australia to help people with low vision and blindness to stay connected to their communities. We're also incredibly grateful to our customers and team members for helping to raise funds for such an important, trusted charity."