Learn the story of our partnership
Protecting pets and growing Guide Dogs.
Greenstone Financial Services specialises in the design, marketing, distribution, and administration of insurance offering a range of products in the life, funeral, income protection, car, home, travel and pet insurance categories.
One of our valued National Partners since 2018, Greenstone Financial Services supports Guide Dogs Australia through the provision of Guide Dogs Pet Insurance, which offers insurance for dogs, cats, and Registered Guide Dogs to help cover unexpected veterinary costs.
By choosing Guide Dogs Pet Insurance, you are also choosing to make a difference in someone's life. This is because a portion of first year policy premiums goes to support Guide Dogs Australia provide vital services for Australians living with low vision or blindness
Learn more about insuring your cat or dog with Guide Dogs Pet Insurance.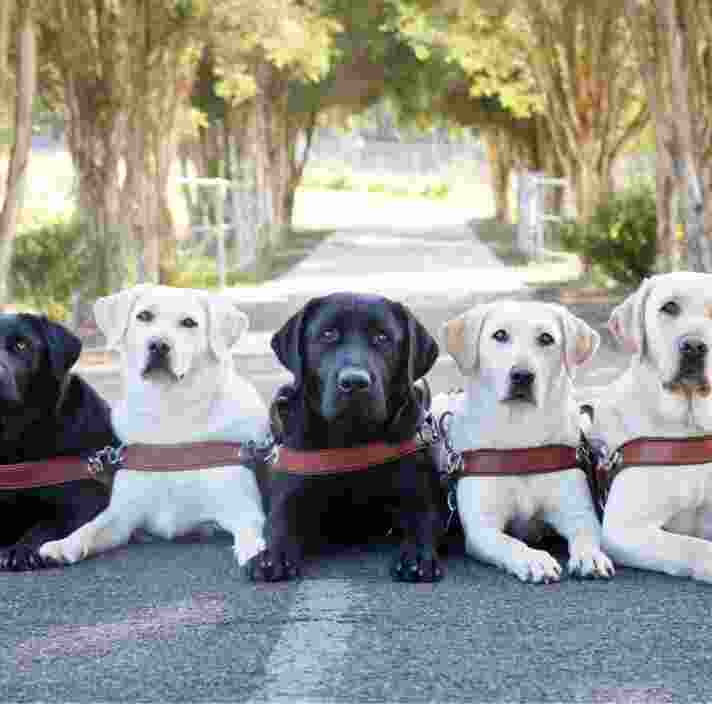 "At Greenstone, we are extremely pleased to partner with Guide Dogs and to have created a highly regarded product, Guide Dogs Pet Insurance; to financially protect and provide value to Guide Dogs clients and pet owners across Australia. We are constantly impressed by the work Guide Dogs do for the community and to support people who are blind or have low vision. We are touched by the passion and dedication from the staff at Guide Dogs towards their cause and are proud to be associated with one of the top trusted brands in the country."
An award-winning combination
Award-winning peace of mind for pets across Australia.
Guide Dogs Pet Insurance was presented the Canstar award for Outstanding Value – Comprehensive Pet Insurance, in the 2020 Pet Insurance Awards. Following on from their 2019 win, this award demonstrates the strong cumulative performance of this comprehensive insurance product, as deemed by Canstar. You can read more about this stellar accomplishment here.