What is Guide Dog Mobility training?
Guide Dogs are trained to help you navigate your daily environment and beyond.
Thanks to their unique skills, Guide Dogs can recognise obstacles, cross busy roads, move through large crowds with ease, board public transport, and get you almost anywhere you need or want to go.
Every Guide Dog is carefully selected to match your personality and specific needs, and they're always on hand to help you achieve your goals. Guide Dogs provide constant support and companionship throughout your partnership.
Throughout your partnership, our qualified Guide Dog Mobility Instructors provide ongoing training to ensure you have the skills and confidence you need for years to come.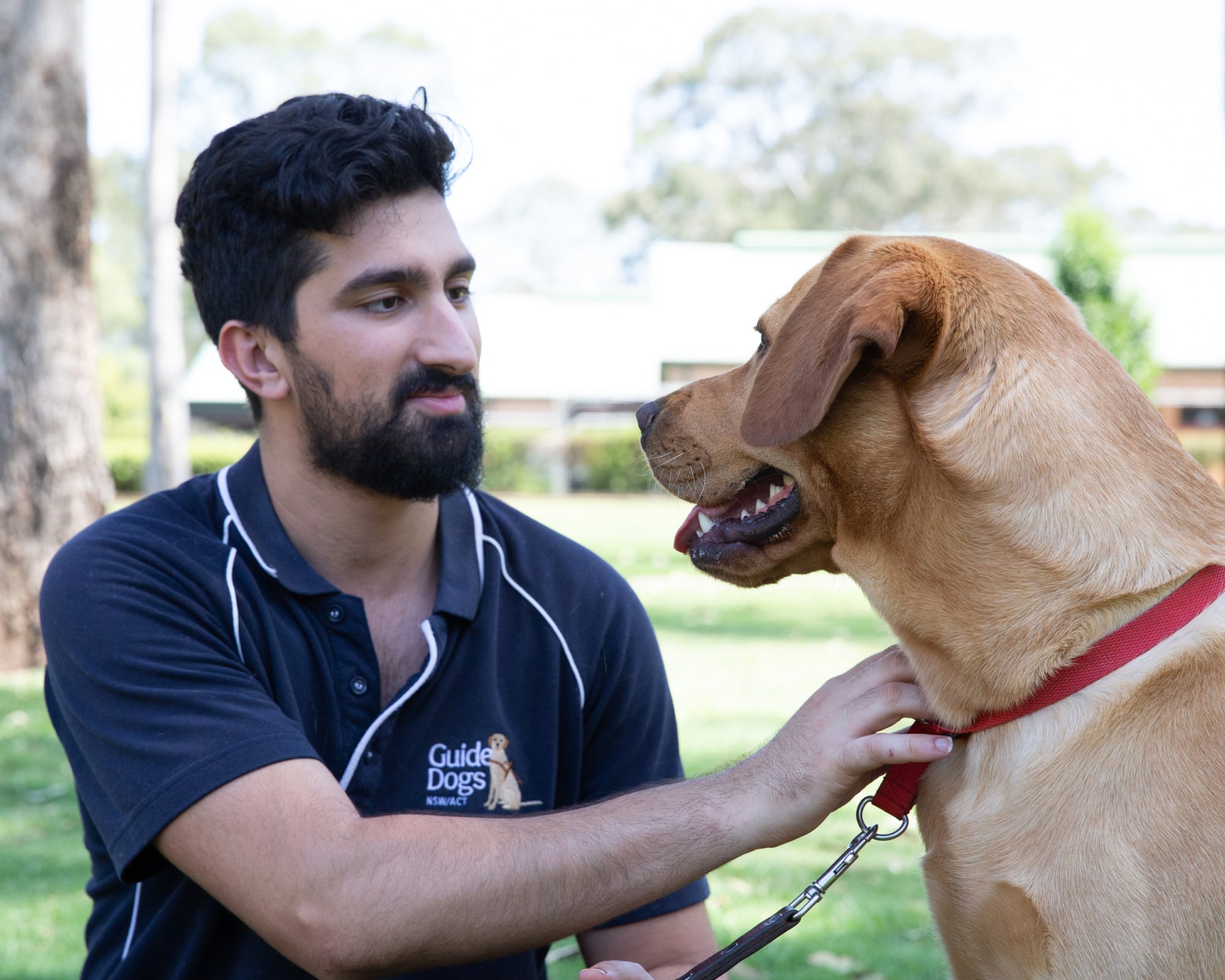 What type of skills can I learn?
Learn the skills to confidently move through your community.
Get around your community safely; go to the shops, travel to work, go to restaurants, attend sports events or movies, and more.
Maximise your independence and confidence when moving through busy public places.
Increase your opportunities to socialise and spend more time with others.
Travel to your favourite or most frequently visited destinations more efficiently.
Enjoy a greater sense of security, both at home and in the community.
Develop a genuine bond and enjoy true companionship.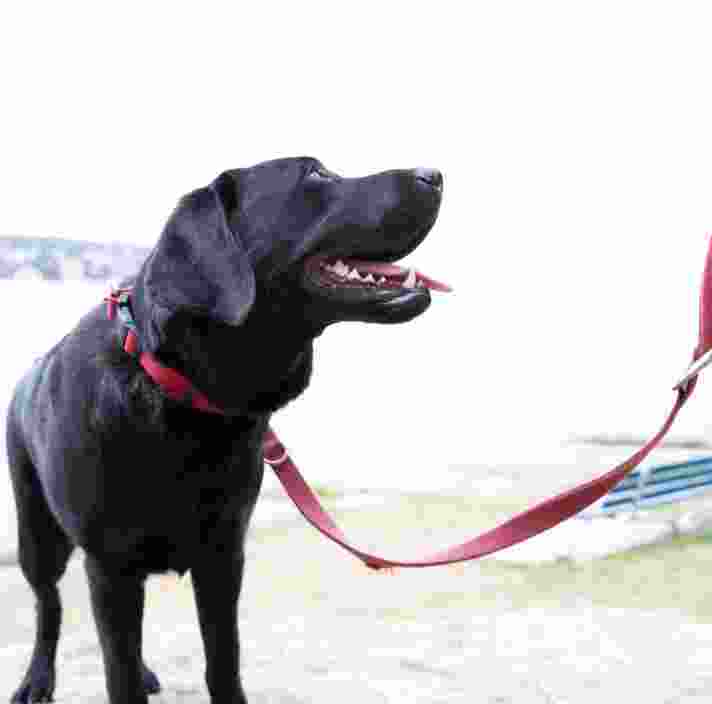 Finding the right match for you
A carefully selected partner; a life-changing companion.
If you choose to partner with a Guide Dog, you'll discover a true connection that offers so much more than improved mobility.
First, our team of specialist Guide Dog Mobility Instructors perform detailed assessments to identify whether a Guide Dog partnership is right for you.
Then, we learn a little more about your lifestyle, preferred walking speed, and how frequently you travel or enjoy social activities to find a Guide Dog that perfectly meets your needs. This relationship is the foundation for years of improved independence, safety, and confidence.
There is no age limit or lifestyle requirement for participating in a Guide Dog partnership. We train school-aged and university students, parents with young families, and people who work full-time, part-time, or not in the workforce. We also train seniors and people from non-English speaking backgrounds.