Learn the story of our partnership
Premium food for healthy, growing Guide Dogs.
ADVANCE™ is one of Guide Dogs Australia's longest-standing partners.
ADVANCE™ supports the health of our growing Guide Dogs through the donation of super premium dog food for our full colony of dogs.
ADVANCE™ gives our puppies the best start to life with a range that combines world-leading research with quality ingredients, proudly manufactured here in Australia.
We feed our dogs ADVANCE™ from Puppy Raising and training, through to graduation. We know our dogs are getting the best possible food to maintain their health and energy so they are ready to take on the exciting adventures that every day brings.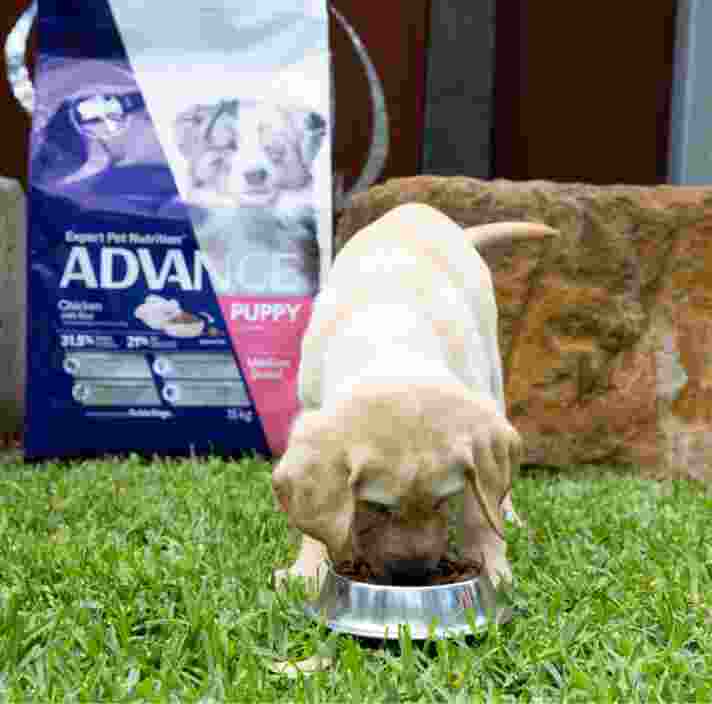 How ADVANCE™ supports Guide Dogs' health
ADVANCE™ provided 95 tonnes of Super Premium Dog Food in Financial Year 2019/2020.
"ADVANCE™ is a long-time partner supporting Guide Dogs since 2004. We are proud to feed and support the health of all Guide Dog puppies in Australia, helping each pup take on new adventures every day."