A long-term partnership
IDEXX has supported Guide Dogs Australia for more than ten years.
Through the partnership, IDEXX offers complimentary pathology tests for our national colony of dogs.
IDEXX is a global leader in diagnostic solutions for animals and focuses on providing products and services that improve animal health and disease diagnosis.
This diagnostic expertise and support mean we can make sure our dogs are in the best of health at all times. These services also play a vital role in our breeding program, helping us create the next generation of life-changing Guide Dogs.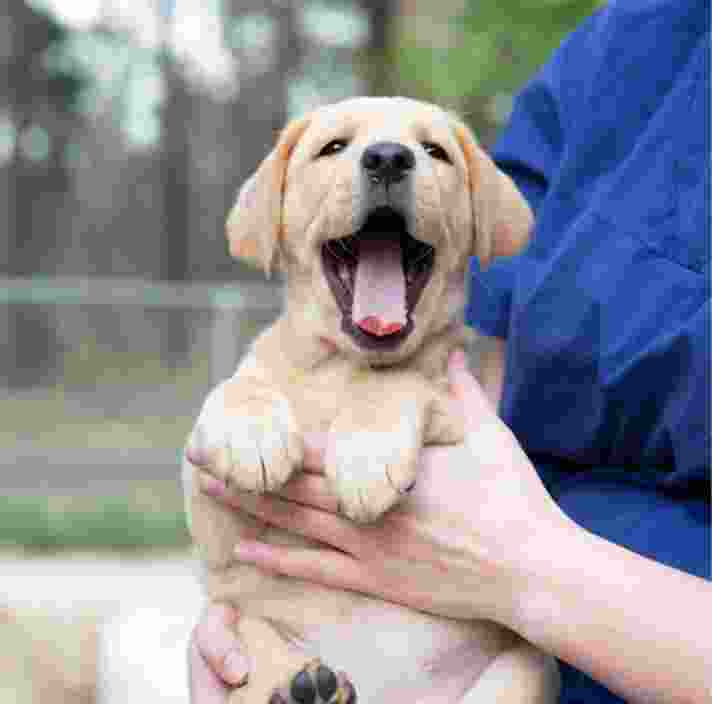 Supporting our puppies' wellbeing
IDEXX has performed more than $140,000 in complimentary pathology tests for our colony of growing Guide Dog puppies in Financial Year 2019/2020.
"IDEXX has been a long-standing partner for Guide Dogs Australia, and while this is just one aspect of our ongoing commitment to our communities, it is a significant one. All IDEXXers across the Australian business are very proud to play our part in supporting the fantastic work that the team at Guide Dogs do."