About our partnership
Supporting the health and wellbeing of our dogs.
PAW by Blackmores has partnered with Guide Dogs since 2018 to support the health and wellbeing of our dogs. PAW believes that human lives are enriched through the companionship of healthy, happy animals and we could not agree more!
PAW manufactures an innovative range of natural pet healthcare products that are scientifically developed by vets and inspired by nature.
Our veterinary staff provides our young pups and pregnant mums with the PAW DigestiCare™ supplement to support their digestive health during this important time in their lives.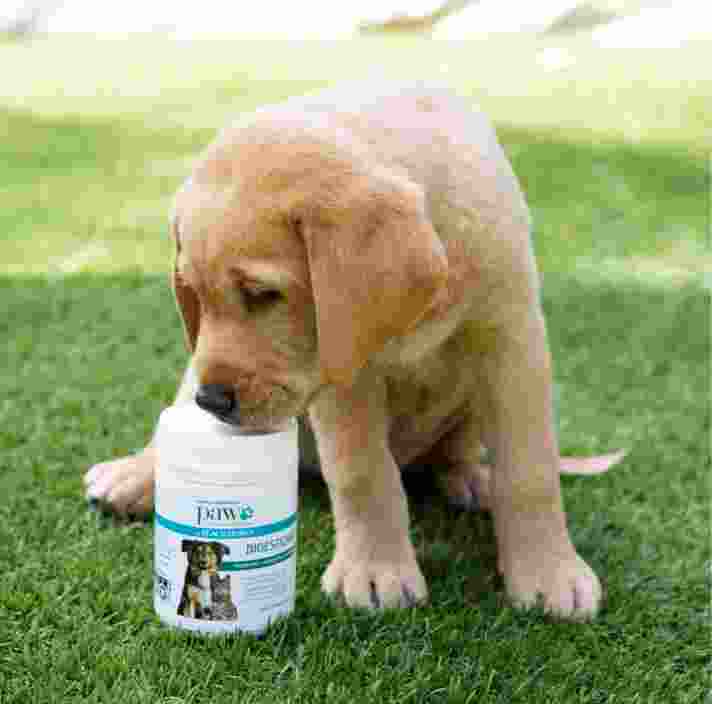 How our partnership supports puppy wellbeing
954 tubs (or more than 140 kilos) of PAW DigestiCare 60™ used by breeding staff to support young puppies and pregnant dogs in Financial Year 2019/2020.
"At PAW by Blackmores we're proud of our partnership with Guide Dogs Australia, and the opportunity to provide all Guide Dog puppies access to PAW DigestiCare™ to help set them up for a good start in life. We believe that the key to a happy healthy life is a happy healthy pet and this is something that Guide Dogs Australia embodies perfectly in their mission to assist people with low vision or blindness gain freedom and move safely around their communities."
Supporting the health and wellbeing of our dogs with PAW by Blackmores