"Rethink Refusal" this International Guide Dog Day
Wednesday April 27 2022 is International Guide Dog Day, a day to celebrate the important role Guide Dogs play in supporting people all around the world with low vision or blindness to achieve their goals and live independently.
This year, our campaign Rethink Refusal campaign aims to educate businesses, industries and the wider community on how a Guide Dog refusal can have serious implications for the immediate safety of a person with low vison or blindness.
In a new survey by Guide Dogs Australia ahead of International Guide Dog Day, over a third of Guide Dog Handlers across Australia have reported being denied access to a public venue or form of transport because of their Guide Dog in the past year.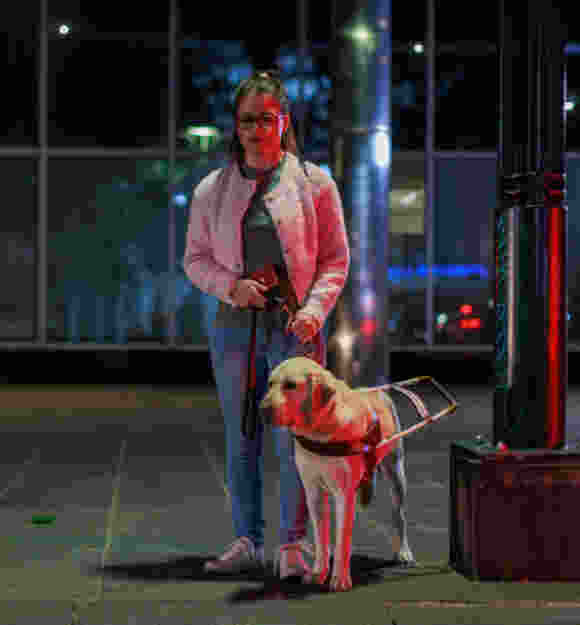 Alarmingly, the same proportion reported a discriminatory refusal left them feeling unsafe or in danger. Taxis or rideshares were responsible for the majority of instances where Handlers reported their safety was compromised, followed by cafes, restaurants and bars, and retail outlets.
Around half of Handler respondents said they had been left stranded in an unfamiliar or wrong location, with a similar proportion reporting being verbally mistreated during the refusal incident.
In response, Guide Dogs Australia is asking businesses, industries and all community members to "Rethink Refusal" and ensure that Handlers continue to experience the safety, freedom and independence a Guide Dog is meant to bring them.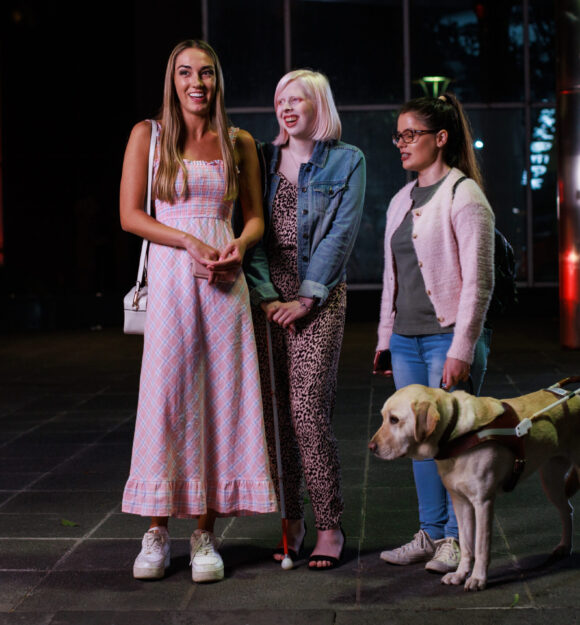 "I want to raise awareness that I am not taking Poppi with me as my pet. She is highly trained and working with me as my eyes. Poppi is the reason I get to participate in daily life activities, experience independance and enjoy a sense of freedom."
13cabs Partnership
As a part of the Rethink Refusals campaign, Guide Dogs and 13cabs have once again partnered to create a video and resources that highlight the ongoing importance of education amongst the service industries.
"13cabs understands how important ongoing and meaningful education is, to ensure our Professional Drivers understand and meet their obligations when transporting Passengers with Guide Dogs. We are proud of the educational work we undertake with Guide Dogs and will continue to be ambassadors for our Industry."
– Olivia Barry, GM Partner Engagement, 13cabs
Watch our interviews with the 13cabs team below to learn more.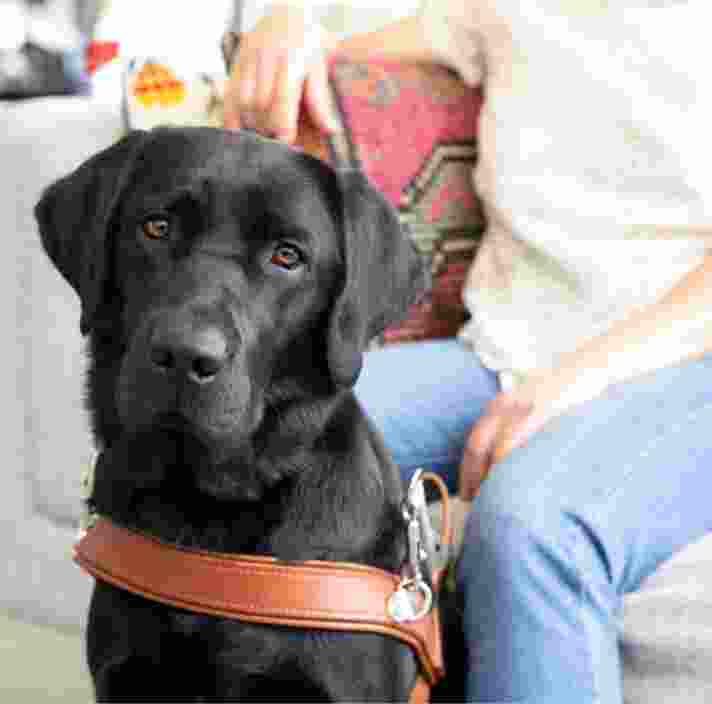 Interviews with 13cabs
Watch our interview between Jennifer Moon, Principal Advisor for Access and Stakeholder Engagement for Guide Dogs, and Olivia Barry, General Manager of Partner Engagement for 13cabs.
Below, you can hear from Sam and Binny who are drivers for 13cabs.
Five Paw Reviews!
Our Five Paw Review initiative is a chance for Guide Dog Handlers and others in the Guide Dogs community to show their appreciation for inclusive and accessible businesses.
We know there are places out there that are just pawfect for Guide Dog Handlers, Puppy Raisers and our Guide Dog Training teams and we think they deserve some recognition!
Maybe it's your local café you can always count on for a seat, cup of coffee and a dog bowl. Or maybe it's your regular bus driver who is always there to lend a helping hand. Perhaps it's a taxi driver or Uber driver that you have on speed dial.
Whoever it may be, show them some love with a Five Paw Review!
Email media@guidedogs.com.au to register your interest to be sent a special sticker pack.
You will be sent two 'Five Paw' stickers to present to your favourite Guide Dog friendly businesses with further instructions on how you can promote this. The business can display the stickers on their windows, at their point of sale or any other visible location. It's a simple but effective way to show appreciation to those businesses who are doing a great job at making their business more Guide Dog friendly!
We do ask that only Guide Dog Handlers, and people who work or train with other dogs that have Access Rights in certain states participate in this initiative. For example, in Victoria dogs in training also have Access Rights.